Dementia Enquirers Project: Enabling people living with dementia to lead research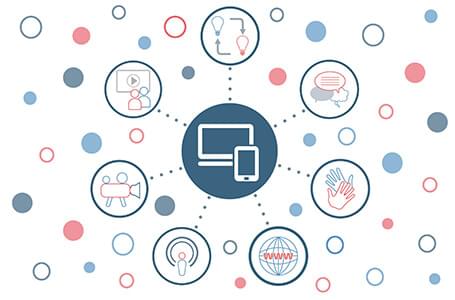 Dementia Enquirers Project: Enabling people living with dementia to lead research
Delivered online using Livestorm
12:00 - 13:00 Wednesday, 28 July 2021
The gap between research carried out and real life experiences is often exacerbated by a lack of input from people with lived experience into the design and delivery of research.
Drawing on the Dementia Enquirers Project, this webinar with Philly Hare and George Rook, explores how people living with dementia can go beyond 'patient and public involvement' and be 'in the driving seat' of research. We will discuss the benefits of this approach, the barriers people encounter (including ethics processes and complex academic language), and how people can be supported without being taken over.
Please note adding this event to your calendar does not confirm your place at this event. Details of how to access the webinar will be sent a week before only to those with a confirmed place.
A recording of this webinar will be available to view on our Recorded webinars page shortly after the live event has taken place. 
Audience Types
Frontline practitioners
Commissioners
Directors
Policy makers
Senior leaders
Senior practitioners
Social workers
Strategic leads
Team leaders
Professional Standards
PQS:KSS - Person-centred practice | Direct work with individuals and families | Organisational context | Professional ethics and leadership | Values and ethics | Influencing and governing practice excellence within the organisation and community | Promoting and supporting critical analysis and decision-making
CQC - Responsive | Effective | Well led
PCF - Values and ethics | Diversity and equality | Rights, justice and economic wellbeing | Critical reflection and analysis | Knowledge | Contexts and organisations | Professional leadership
RCOT - Service users | Demonstrate quality