Legal literacy in practice: Link Officers' Annual Meeting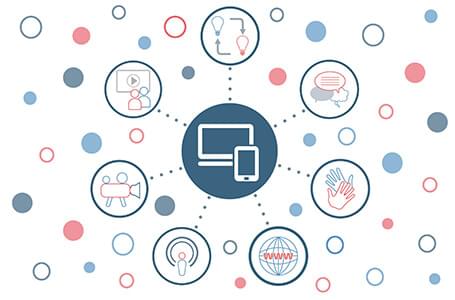 Legal literacy in practice: Link Officers' Annual Meeting
Delivered online using Teams
10:00 - 15:30 Thursday, 14 October 2021
Overview and programme
Legal literacy is the ability to connect relevant legal rules with professional priorities and objectives of ethical practice, which is necessary across all levels of organisations. Join us at this year's adults Link Officers' Annual Meeting (LOAM) which will focus on 'Legal literacy in practice' to support practitioners knowledge, skills and confidence.
Delivered online, this popular annual event is a unique opportunity for Partners across the national network to share best practice, discuss emerging sector issues and to learn from one another. The event will be engaging, interactive and varied, with breaks and time for informal networking too. LOAM will:
Explore the concept of legal literacy and the resources produced through the Legal literacy: Change Project.
Provide an overview of the key messages for the Liberty Protection Safeguards (LPS) implementation.
Describe the key changes the LPS bring about for social care practice in England and Wales.
Consider the ways the Mental Capacity Act 2005 can be used to support people where there may be concerns around a person's capacity in relation to interpersonal relationships such as sexual decision-making, contact with others and the use of internet and social media.
We will also introduce proposed topics for the Delivery Programme for 2022-23, as voted for by the Partner network. LOAM will offer attendees the opportunity to directly influence the delivery outputs for these topics. This can include new learning events, publications and digital formats such as webinars, blogs and podcasts.
Outcomes
By attending LOAM you will be able to:
Engage with the

Legal Literacy: Change Project

to gain practical understanding of legal literacy.
Consider the role of supervision in supporting practitioners to engage in critical thinking and other activities to develop legal literacy.
Describe the background to the LPS and why the new framework has been developed.
Explain the roles and responsibilities under the LPS system of people working in different roles.
Explore mental capacity in relation to supporting people with interpersonal and intimate relationships.
Share ideas and examples with other Link Officers and what they have done to improve practice in this area.
Speakers
Confirmed speakers this year include:
Alex Ruck Keene will discuss the Liberty Protection Safeguards (LPS) and preparing for implementation.
Laura Pritchard-Jones will be looking at the Mental Capacity Act 2005 with a specific look at intimate relationships.
Umar Kankiya will explore recommendations from the independent review of the Mental Health Act 1983 and what this means moving forward for practice.
Professor Michael Preston-Shoot and Professor Suzy Braye will provide an overview of the suite of Research in Practice legal literacy resources.
Sanchita Hosali from The British Institute of Human Rights will support understanding of how the Human Rights Act 1998 is a foundation framework that supports and informs day-to-day direct work, including how specific articles impact on individual practice.
Designed for
Link Officers, Principal Social Workers and Principal Occupational Therapists from across the Research in Practice network.
About the Link Officers' Annual Meeting
Link Officers are the lynchpin between Research in Practice and a Partner organisation. They focus on embedding learning and development within their organisation and championing evidence-informed practice.
LOAM brings Link Officers from across the national adults Research in Practice network together. This popular annual event is a unique opportunity for Partners to share best practice, discuss emerging sector issues and to learn from one another.
LOAM attendance is included in full and reduced adults organisational membership to Research in Practice.
Link Officer Awards
In recognition of Link Officers' efforts to support learning and development and championing evidence-informed practice, we will be presenting the annual Link Officer Awards at LOAM. 
Booking
Partners with full organisational membership can request their place online via their Research in Practice account. Partners on reduced contracts are also entitled to a place as part of their membership, please contact our events team for further details and any questions events@researchinpractice.org.uk.
Audience Types
Frontline practitioners
Senior practitioners
Social workers
Team leaders
Workforce development teams
Strategic leads
Professional Standards
PQS:KSS - The role of social workers | Safeguarding | Mental capacity | Effective assessment and outcome based support planning | Organisational context | Professional ethics and leadership | Supervision, critical analysis and reflection | Influencing and governing practice excellence within the organisation and community | Developing confident and capable social workers | Promoting and supporting critical analysis and decision-making
PCF - Rights, justice and economic wellbeing | Knowledge | Intervention and skills | Contexts and organisations | Critical reflection and analysis | Diversity and equality | Professionalism
RCOT - Support development | Identify needs | Service users | Develop intervention | Evaluate impact | Demonstrate quality