Intersectionality and older people: Partnership Conference 2022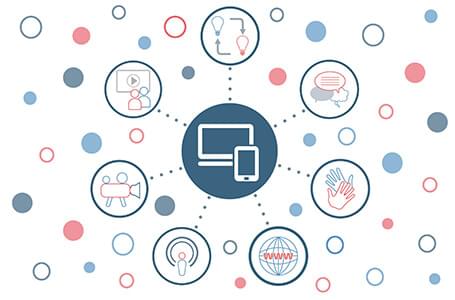 Intersectionality and older people: Partnership Conference 2022
Delivered online using Teams
10:00 - 15:00 Thursday, 17 February 2022
Overview   
An integral part of social care practice is the protection and promotion of the rights of people with care and support needs. Central to this is ensuring that people of all ages, with all of their diverse characteristics, have equality of opportunity and are not excluded or discriminated against. 
The changing demographics in the UK are leading to more diverse older populations, with often a more complex range of health and social care issues for adult social care to respond to. 
This year's adults Partnership Conference will consider how both practice and policy with older people can be designed using an intersectional lens.   
 Intersectionality is a tool for analysing how different forms of oppression (for example ageism, racism, sexism, ableism, heterosexism, classism) interact and intersect to influence lived experiences. Intersectional approaches can help centre the experiences of people with marginalised and stigmatised identities and offer a framework that can be used to support curiosity to build an understanding of the everyday experiences for older people with care and support needs.   
Outcomes 
As a result of attending this conference, participants will be able to:  
Understand intersectionality and how different forms of oppression interact and intersect to influence people's lives. 

Recognise what intersectionality means for older people with care and support needs. 

Apply an intersectional lens when working with older adults with protected characteristics.

Identify the sectors learning and development needs and what can be done to upskill the people working in adult social care to meet the needs of a diverse ageing population.   

 
Speakers  
Confirmed speakers include: 
Claudia Bernard, Professor of Social Work – Goldsmiths University  

 

Majella Kilkey, Professor Social Policy – Sheffield University   

Louise Ryan Senior Professor of Sociology - London Metropolitan University 

Paul Willis, Associate Professor in Social Work and Social Gerontology – Bristol University

 

Trish Hafford-Letchfield, Head of Social Work and Social Policy – Strathclyde  University

Michael Toze, Senior Lecturer in Public Health and Social Determinants of Health – Lincoln University 

 

Tricia Pereira, Director of Operations – Skills for Care

 

Lyn Romeo, Chief Social Worker for adults 

 

Alisoun Milne Emeritus, Professor in Social Gerontology and Social Work – Kent University
Dean Barnshaw and Kate Morgan – Camphill Village Trust Shared Lives
Karan Jutlla, Senior lecturer in Health - University of Wolverhampton
Further speakers to be confirmed.  
Programme  
Programme to be confirmed.   
Designed for  
Heads of Service, practice leaders, workforce development leaders, team managers and practitioners who work with adults from across the Research in Practice Partner network.  
Further information  
For queries and information please contact our events team by emailing events@researchinpractice.org.uk.  
This conference will be delivered using MS Teams. Please note adding this event to your calendar does not confirm your place at this event. Details of how to access the event will be sent a week before only to those with a confirmed place.  
We are able to offer up to three places per Research in Practice Partner at this conference. Reduced members can book one place by emailing events@researchinpractice.org.uk.  
Audience Types
Frontline practitioners
Directors
Policy makers
Residential / care home workers
Senior leaders
Senior practitioners
Social workers
Strategic leads
Team leaders
Workforce development teams
Professional Standards
PQS:KSS - Person-centred practice | Effective assessment and outcome based support planning | Values and ethics | Promoting and supporting critical analysis and decision-making | Influencing and governing practice excellence within the organisation and community
CQC - Effective | Responsive
PCF - Values and ethics | Diversity and equality | Rights, justice and economic wellbeing | Critical reflection and analysis
RCOT - Service users | Understanding relationship