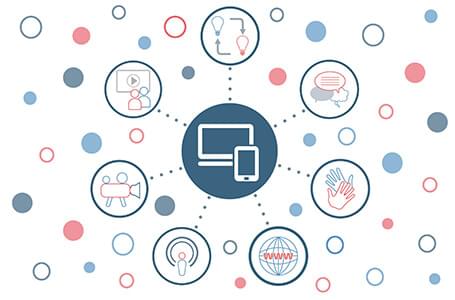 Running online workshops
Delivered online using Teams
12:00 - 14:00 Thursday, 23 November 2023
Join us to have an interactive discussion about how you can make effective use of technology when running online events.
As a result of attending this workshop, participants will be able to:
Demonstrate the technical skills required to run an effective online workshop.

Identify how different technical approaches can aid online learning.
Audience Types
Workforce development teams
Team leaders
Professional Standards
PQS:KSS - Organisational context | Developing excellent practitioners | Developing excellent practitioners | Designing a system to support effective practice | Organisational context
PCF - Knowledge
RCOT - Support development