Social Work Organisational Resilience Diagnostic (SWORD) and learning from the pandemic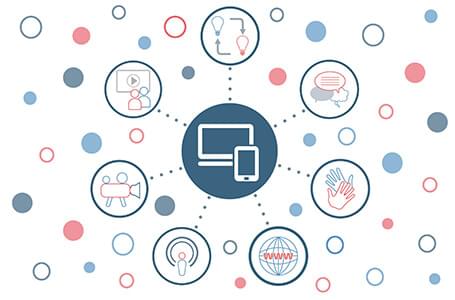 Social Work Organisational Resilience Diagnostic (SWORD) and learning from the pandemic
Delivered online using Teams
11:00 - 12:30 Tuesday, 30 November 2021
The Social Work Organisational Resilience Diagnostic (SWORD) Change Project by Research in Practice and Dr Louise Grant, University of Bedfordshire, and Professor Gail Kinman, Birkbeck University of London, was developed to improve organisational resilience in children's and adults social care.
This webinar will discuss how the SWORD framework works and highlight some new tasks and strategies for leaders to take forward in supporting practitioners to build and sustain resilience.
The objectives of the framework were to use a systemic approach to provide senior leaders with an accessible, research-informed diagnostic tool and associated workbook. The diagnostic tool takes the form of a workforce survey, which will provide feedback on organisational areas of priority. This workbook aims to help social care leaders by providing tasks and strategies to support them to create a workplace climate that builds the capacity for resilience.
The workbook is being updated to include learning from the COVID-19 pandemic and to include strategies to support wellbeing while remote working, as well as enhancing wellbeing more generally. As a result of taking part in this event, participants will:
Understand the concept of resilience from an organisational perspective.

Gain insight into the factors that underpin organisational resilience.

Acquire some practical strategies and quick wins to start creating conditions to support resilience in your organisation.

Consider some strategies that focus on supporting people who are working remotely or in a hybrid way.
Audience Types
Directors
Policy makers
Senior leaders
Senior practitioners
Strategic leads
Team leaders
Professional Standards
PQS:KSS - Emotionally intelligent practice supervision | Performance management and improvement | Developing excellent practitioners | Promote and govern excellent practice | Developing excellent practitioners | Support effective decision-making | Quality assurance and improvement | Creating a context for excellent practice | Designing a system to support effective practice | Organisational context | Professional ethics and leadership | Performance management and improvement | Effective use of power and authority as a practice supervisor | Assuring good social work practice and development | Developing confident and capable social workers
CQC - Well led
PCF - Contexts and organisations | Professional leadership
RCOT - Demonstrate quality | Health and safety | Support development