Promoting good emotional wellbeing and mental health for children and young people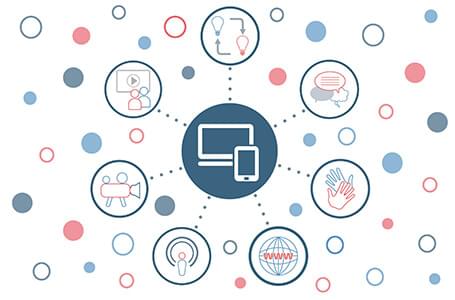 Promoting good emotional wellbeing and mental health for children and young people
Delivered online using Teams
10:00 - 16:00 Monday, 29 November 2021
Places for this workshop are now full and we are unable to take further booking requests.
People strive to ensure that all children and young people live fulfilling lives and enjoy their childhood. However, evidence increasingly shows that a substantial number of children and young people are struggling with problems such as anxiety, depression, self-harm, eating disorders and psychosis.
Join this workshop where some of the social determinants impacting on children and young people's life chances, and the impact on their current health and future wellbeing will be considered. You will be guided through an exploration of social work values as aligned to anti-racist and anti-oppressive practice. Consideration will also be given to the complexity of structural, contextual, and systemic factors impacting on children and young people's wellbeing.
This session will be interactive, enabling you to have an increased awareness of the important links between social context, social connection, wellbeing, and a practitioner's use of self as a vital cornerstone of the helping endeavour.
This workshop is being repeated on the following dates:
Thursday 20 January
Thursday 27 January
Wednesday 2 February
Monday 7 February
Tuesday 8 March
Audience Types
Frontline practitioners
Residential / care home workers
Senior practitioners
Social workers
Team leaders
Professional Standards
PQS:KSS - Relationships and effective direct work | Communication | Child and family assessment | Organisational context | The role of supervision | Analysis, decision-making, planning and review | Developing excellent practitioners | Confident analysis and decision-making | Emotionally intelligent practice supervision
PCF - Diversity and equality | Values and ethics | Critical reflection and analysis | Intervention and skills | Contexts and organisations