Embedding anti-racist approaches: Partnership Conference 2022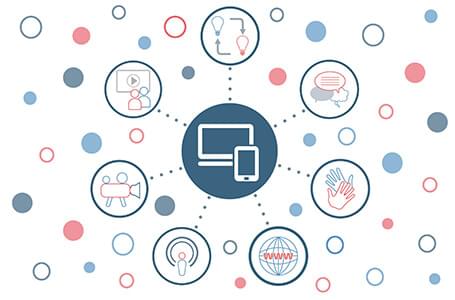 Embedding anti-racist approaches: Partnership Conference 2022
Delivered online via Microsoft Teams
09:00 - 16:00 Thursday, 24 March 2022
Overview
Social justice, human rights and equality have always been at the heart of effective social care. This year's children & families Partnership Conference will bring together voices of experience, practice leadership and national policy to consider how both practice and service development can be designed and delivered more equitably. 
The application of anti-racist approaches to practice and when dealing with barriers to progression for Black, Asian and minoritised colleagues have highlighted the importance of rights-based approaches in the provision of equitable support and services.  
Many organisations are now working towards, and demonstrating the value of a diverse workforce that enables people and organisations to triangulate a range of perspectives, experiences and knowledge to deliver child and family-centred social care. 
We will share learning from Research in Practice's partner network, academic research and learning from an upcoming Evidence Review on promoting anti-racism in children's social care.  
Outcomes
As a result of attending this conference, participants will be able to:  
Understand the systemic nature of racism and its effects on both colleagues and people with lived experience.

 

Recognise the difference between passive approaches and more active anti-racist approaches.

 

Demonstrate the value of a diverse workforce.

 
Speakers
Speakers to be confirmed. 
Programme
Programme to be confirmed.  
Designed for
Heads of Service, practice leaders, workforce development leaders, team managers and practitioners who work with children and families from across the Research in Practice Partner network. 
Further information
For queries and information please contact our events team by emailing events@researchinpractice.org.uk. 
This conference will be delivered using MS Teams. Please note adding this event to your calendar does not confirm your place at this event. Details of how to access the event will be sent a week before only to those with a confirmed place. 
We are able to offer up to three places per Research in Practice Partner at this conference. Reduced members can book one place by emailing events@researchinpractice.org.uk. ​
Audience Types
Senior leaders
Strategic leads
Team leaders
Workforce development teams
Frontline practitioners
Directors
Policy makers
Senior practitioners
Social workers
Professional Standards
PQS:KSS - Organisational context | Relationships and effective direct work | Promote and govern excellent practice | Shaping and influencing the practice system | Effective use of power and authority | Developing excellent practitioners | Creating a context for excellent practice | Designing a system to support effective practice | Developing excellent practitioners | Support effective decision-making | Lead and govern excellent practice
PCF - Values and ethics | Diversity and equality | Rights, justice and economic wellbeing | Contexts and organisations | Critical reflection and analysis | Knowledge