Social work, CPD and you: Reflections with Social Work England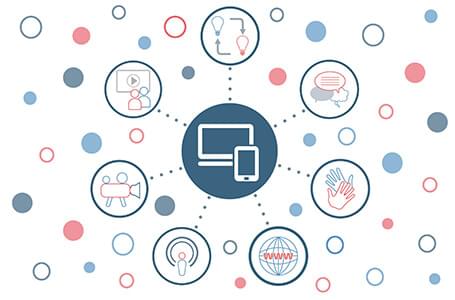 Social work, CPD and you: Reflections with Social Work England
Delivered online using Teams
12:00 - 13:00 Monday, 28 June 2021
In this open access webinar, Social Work England share key themes from YouGov research, exploring social workers' experiences of continuing professional development (CPD). We will discuss how Research in Practice resources can support you with this year's registration renewal requirements and it will include a question and answer session with both organisations.
Designed for: Frontline practitioners, CPD coordinators, social workers, team leaders and workforce development teams.
This webinar is open access to all Partners of Research in Practice. Contact us at events@researchinpractice.org.uk if you are unable to book your place online.
Please note adding this event to your calendar does not confirm your place at this event. Details of how to access the webinar will be sent a week before only to those with a confirmed place.
A recording of this webinar will be available to view on our Recorded webinars page here shortly after the live event has taken place. 
Professional Standards
PQS:KSS - The role of supervision | Organisational context | Analysis, decision-making, planning and review | Developing excellent practitioners | Promote and govern excellent practice | Shaping and influencing the practice system | Performance management and improvement | Lead and govern excellent practice | Creating a context for excellent practice | Designing a system to support effective practice | Developing excellent practitioners | Quality assurance and improvement | Support effective decision-making | The role of social workers | Professional ethics and leadership | Organisational context | Level of capability: at the end of their first year in employment | Influencing and governing practice excellence within the organisation and community | Developing confident and capable social workers | Assuring good social work practice and development | Promoting and supporting critical analysis and decision making | Performance management and improvement
PCF - Professionalism | Professional leadership | Contexts and organisations | Intervention and skills | Critical reflection and analysis | Knowledge