Evidence-informed responses to pressing priorities: Link Officers' Annual Meeting - Online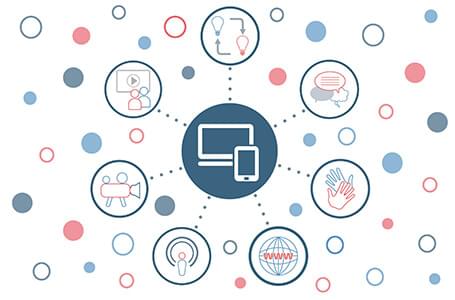 Evidence-informed responses to pressing priorities: Link Officers' Annual Meeting - Online
Delivered online using Teams
13:00 - Thursday, 26 May 2022 : 12:30 - Friday, 27 May 2022
Overview 
At Research in Practice we focus on how evidence-informed approaches can support the social care sectors needs and priorities.  
Each year our Link Officers' Annual Meeting (LOAM) gives our Partner organisations the space to consider the key issues they are facing, to reflect amongst peers, as well as sharing knowledge and good practice. This year for the very first time LOAM will be a joint hybrid event, providing a unique opportunity for our adults and children & families Link Officers from across the Partner network to join together. 
The programme will focus on how evidence-informed approaches can support the sectors responses to key challenges as highlighted at our 2021 LOAMs and several forums since, which include: 
How to support children, families and adults who have no recourse to public funds.

 

Recruitment and retention.

 

The impact of remote working on learning opportunities, particularly for students and newly qualified social workers.

 

The Independent review of Children's Social Care.

 

The reintroduction of CQC inspection's in Adult Social Care.

 
LOAM will take place on 26 and 27 May at the Edgbaston Park Hotel in Birmingham. This will be a hybrid event with the option to attend in-person or online.  
Designed for 
Link Officers, Strategic Champions and Principal Social Workers from across the adults and children & families Research in Practice networks.  
Booking 
As a Research in Practice Partner your attendance online and in-person (including meals and overnight accommodation on 26 May in Birmingham) is included in your organisational membership.  
Each Partner (children & families and adults) is allocated one place in-person and one place online. Request your place via your account using the button above, this the booking link for attending the conference online. Alternatively you can request to attend in-person. 
Additional places may be available via the waiting list if capacity allows. Please note adding this event to your calendar does not confirm your place at this event. More details about the event, including the programme will be made available soon.  
About the Link Officers' Annual Meeting 
Link Officers focus on embedding learning and development within their organisation and championing evidence-informed practice. LOAM brings Link Officers from across the national Research in Practice network together. This popular annual event is a unique opportunity for Partners to share best practice, discuss emerging sector issues and to learn from one another.  
Link Officer Awards 
In recognition of Link Officers' efforts to support learning and development and championing evidence-informed practice, we will be presenting the annual Link Officer Awards at LOAM.  
Submit you nomination now. Deadline for nominations - 2 May.
Audience Types
Frontline practitioners
CPD coordinators
Senior practitioners
Social workers
Strategic leads
Team leaders
Workforce development teams
Principle Social Worker (PSW)